February is Black History Month, an annual honoring and celebration of the history and achievement of African Americans who pioneered change. February commemorates an important opportunity to recognize the richness of African American history and celebrate the legacy of Black American musicians, authors, artists, and activists. While February 1-29 (or 28 in non-leap years) marks this cultural recognition, historic sites and museums pay homage to key moments and figures in African American history year-round. Take a cultural deep-dive with the following list of attractions around the country offer enriching opportunities to celebrate Black history, art, and culture throughout the year.
Smithsonian National Museum of African American History and Culture | Washington, D.C.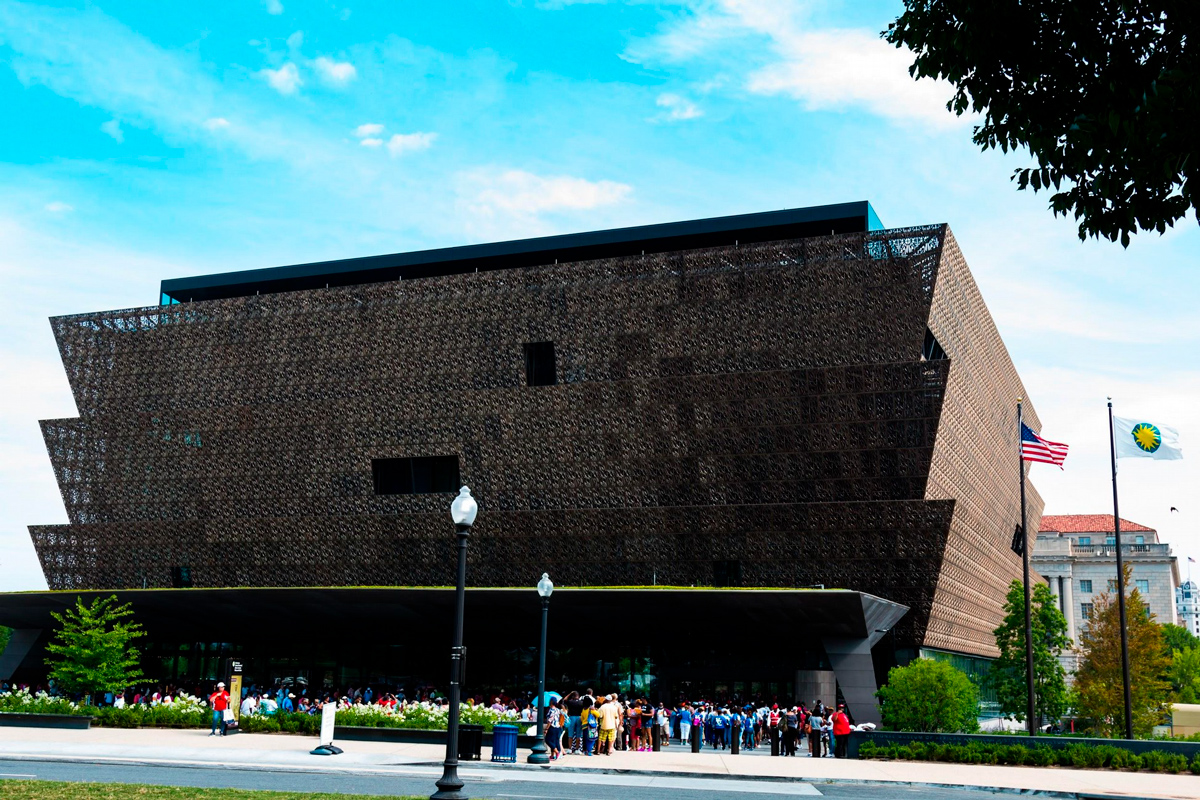 One of the largest, most renowned collections of African American history has been curated at the Smithsonian National Museum of African American History and Culture in Washington, D.C. Featuring exhibitions that coincide with historical and current events, this museum showcases the richness and diversity of the African American experience and how it helped shape the nation. Highlights include Harriet Tubman's hymnal, Nat Turner's bible, and a plantation cabin from South Carolina. Check the museum's calendar of events and activities to get the most out of your visit and enjoy everything the Smithsonian has to offer.
Mississippi Civil Rights Museum | Jackson, Mississippi

The Mississippi Civil Rights Museum, located in Downtown Jackson, features eight main galleries that document the history of the Civil Rights Movement in Mississippi between 1945 and 1976. The galleries include the "Mississippi Freedom Struggle", "Black Empowerment", and "Where Do We Go from Here", among many other highlights in Mississippi history. The galleries surround a central space called "This Little Light of Mine", where a light sculpture glows brighter and music of the Movement swells as more people gather.
Beale Street Historic District | Memphis, Tennessee
Beale Street Historic District has been dubbed "America's most iconic street - it hosts a variety of clubs, entertainment venues, and cafes. The area is also home to the historic Orpheum Theatre, but you don't have to go to the theatre to witness entertainment; the streets offer live music and dance performances to pay tribute to iconic African American musicians, such as Louis Armstrong, Memphis Minnie, B.B. King, and many more. Visit Memphis's Beale Street Historic District to partake in the fun and be a part of the celebration.
African Meeting House | Boston, Massachusetts
The African Meeting House in Boston, Massachusetts was built in 1806 and housed the first African American church north of the Mason Dixon Line. The landmark is the oldest Black church building in America, but its history expands beyond its purpose as a spiritual center. The African Meeting House is also recognized as a communal educational center of the early to mid - 1800s, where notable abolitionists like William Lloyd Garrison, Maria Stewart, Wendell Phillips, Sarah Grimke, and Frederick Douglass lectured.
Frederick Douglass National Historic Site | Washington, D.C.
The Frederick Douglass National Historic Site marks the 17-year residence of Frederick Douglass. Douglass was born into slavery in 1818 and spent his life championing for justice and equality for African Americans. The historic house, restored to its 1895 appearance, is furnished with objects that belonged to Douglass and other members of the household. Activities include touring the house, browsing exhibits, and exploring the grounds.
Museum of African Diaspora | San Francisco, California
Located in the eclectic Yerba Buena arts district of San Francisco, California, the Museum of African Diaspora celebrates and showcases Black art, fashion, and photography. The museum offers dynamic exhibits that combine static pieces and interactive performances, as well as film screenings and book clubs that highlight African culture and history.
Buffalo Soldiers National Museum | Houston, Texas
The Buffalo Soldiers National Museum celebrates the significant contributions of African American soldiers throughout U.S. military history. The Buffalo Soldiers were an organized group of African American soldiers, formed in Fort Leavenworth, Kansas in September of 1866 as a part of the 10th Cavalry Regiment of the United States Army. These men were pivotal in the success of major U.S. military efforts, including the Spanish-American War, both World Wars, and the protection of National Parks.
Museum of the National Center of Afro-American Artists | Boston, Massachusetts
The museum of NCAAA is committed to the exhibition and celebration of African American visual arts of various media. The institution, founded in 1968, maintains its promise to educate on Black culture and heritage by encouraging a sensory experience of art that embodies the stories of a variety of African American artists.
Motown Museum | Detroit, Michigan
Music lover or not, everyone knows the enduring impact that the Motown movement had on music. Modern music from artists like Leon Bridges and Aloe Blacc nod to the original Motown style that combined gospel and jazz, resulting in a rich, soulful sound. The Motown Museum in Detroit, Michigan offers exhibits that honor the movement's greatest artists, such as Gladys Knight, Stevie Wonder, and Marvin Gaye, to whom we owe so much of today's R&B music.
Martin Luther King Jr. National Historical Park | Atlanta, Georgia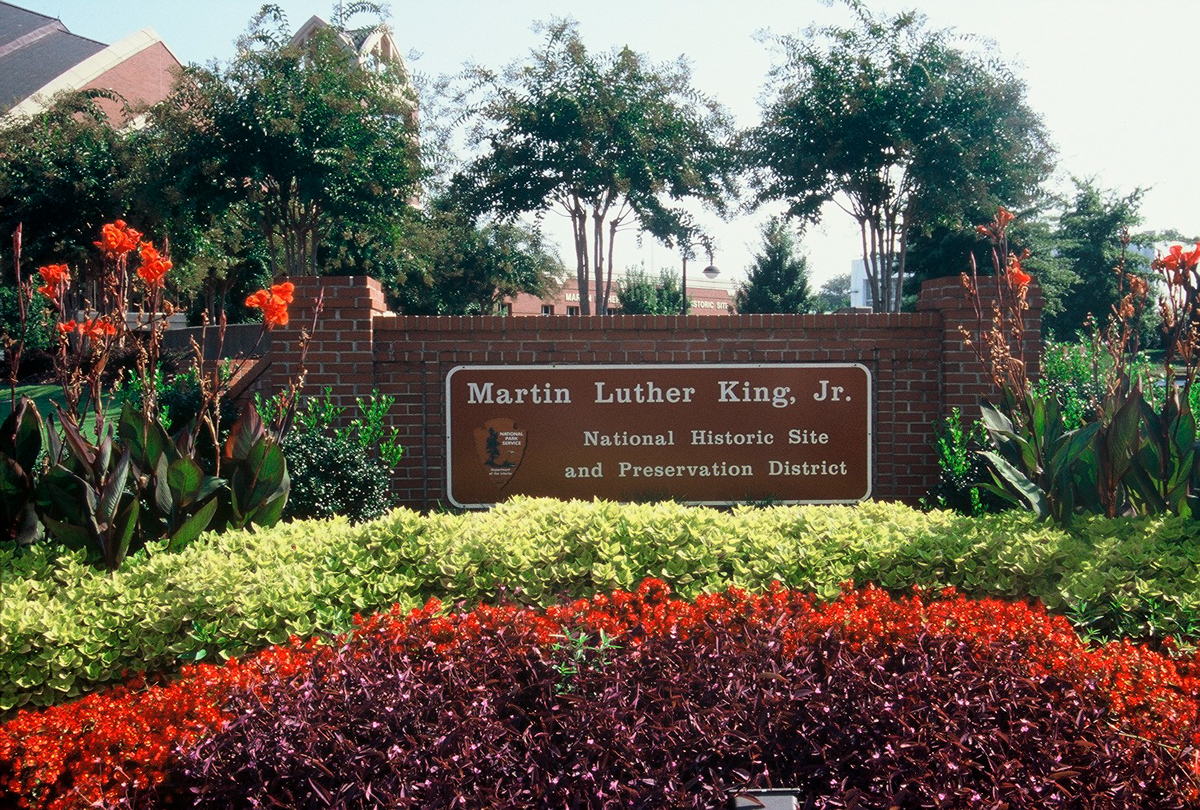 Perhaps one of the most influential men in American history, Martin Luther King Jr., was a major leader in the Civil Rights movement. Located in the heart of Atlanta, this national honors a man who was born into a world of segregation but dreamt of equality and prosperity for African Americans. He lived his life in pursuit of his vision and fought for a better life for future generations of Black Americans. His impact is felt throughout the United States, but his monument is appropriately located in his hometown. The park includes several key locations, including Ebenezer Church, where King was baptized and served as a pastor, as well as his childhood home.
While Black History Month is a wonderful opportunity to acknowledge and honor African American culture, learning more about history can be achieved throughout the year. These destinations offer attractions that celebrate the richness and diversity of the African American experience. Be sure to plan ahead for your trip and book your hotel with Guest ReservationsTM.