Summer is in full swing, but it's not too late to plan your next vacation. Guest ReservationsTM has hand-picked eight destinations to satisfy travel cravings for those with a taste for adventure. From high-energy escapades to pure relaxation, you're sure to be daydreaming about being in one of these special spots this summer.
The Adventurous Traveler
These destinations are perfect for anyone who loves the outdoors and wants to go off the beaten path for their summer vacation.
Kanab, Utah
Central to Zion National Park, staying in Kanab gives you access to hike incredible canyons and rock formations you can't find anywhere else in the U.S. Don't forget to pack your bag full of snacks and water because there are also numerous opportunities to explore sand dunes, caves, and streams (like Duck Creek) to take in all that Utah's natural wilderness has to offer.
Phuket, Thailand
Phuket is full of lush jungles in which you can explore waterfalls and caves, go white-water rafting, zipline through the trees, or embark on an elephant trekking tour. Phuket has also recently developed more of a reputation for surfing, so grab a board and ride the waves!
The History-Loving Traveler
For those who love to immerse themselves in the history and culture of everywhere they go, these locations are calling your name.
Prague, Czech Republic
Most popularly known for its incredible architecture and beer, Prague is also a prime destination for history-lovers. Prague castle is one of the largest castle complexes in the world, with many popular tourist sites within its walls, such as the Charles Bridge, which is famous for many old statues lining it. The National Museum is also a must-see, as it is the oldest museum in the Czech Republic and full of history from every field you can imagine, making it a favorite among European vacation destinations.
Siem Reap, Cambodia
An ancient city that is now known as the "Gateway to Angkor," Siem Reap used to be the center of the Southeast Asian Khmer Empire. Just 20 minutes outside the city you can find beautiful temples, such as Angkor Wat, Bayon, and Angkor Thom. You can also switch things up and take a floating village tour to see how the Cambodians live, which will give you an inside look at how history has transcended through generations in Cambodia.
The Minimalist Traveler
If the art of tuning out reality for a little bit and spending your time enjoying a light schedule is the best way to please you, these spots will be your next dream summer vacation.
Tulum, Mexico
While there are plenty of tourist-y things to do in Tulum, you can enjoy this beautiful waterfront location affordably by staying in Tulum Town, which is separate from the hustling resort area. When you're not taking in the sun and enjoying the views, it has plenty of open-air restaurants and small shops lining its streets that you can wander in and out of, and the beach is only a bike ride away, where you can fully experience the coastal beauty of Mexico.
Amsterdam, Netherlands
For a simplistic and quiet vacation, walking through the streets of Amsterdam is the perfect choice. Spend some time familiarizing yourself with the canals throughout the city, discover street side benches to enjoy the weather, and indulge in coffee and sweets in the shops you come across. If you're looking for things to do other than hang out, take in history at the Anne Frank House or visit store fronts to purchase some cultural items before your return home.
The Luxurious Traveler
If extravagant hotels and luxurious accommodations are your cup of tea, these vacation sports are sure to blow you out of the water.
Dubai, United Arab Emirates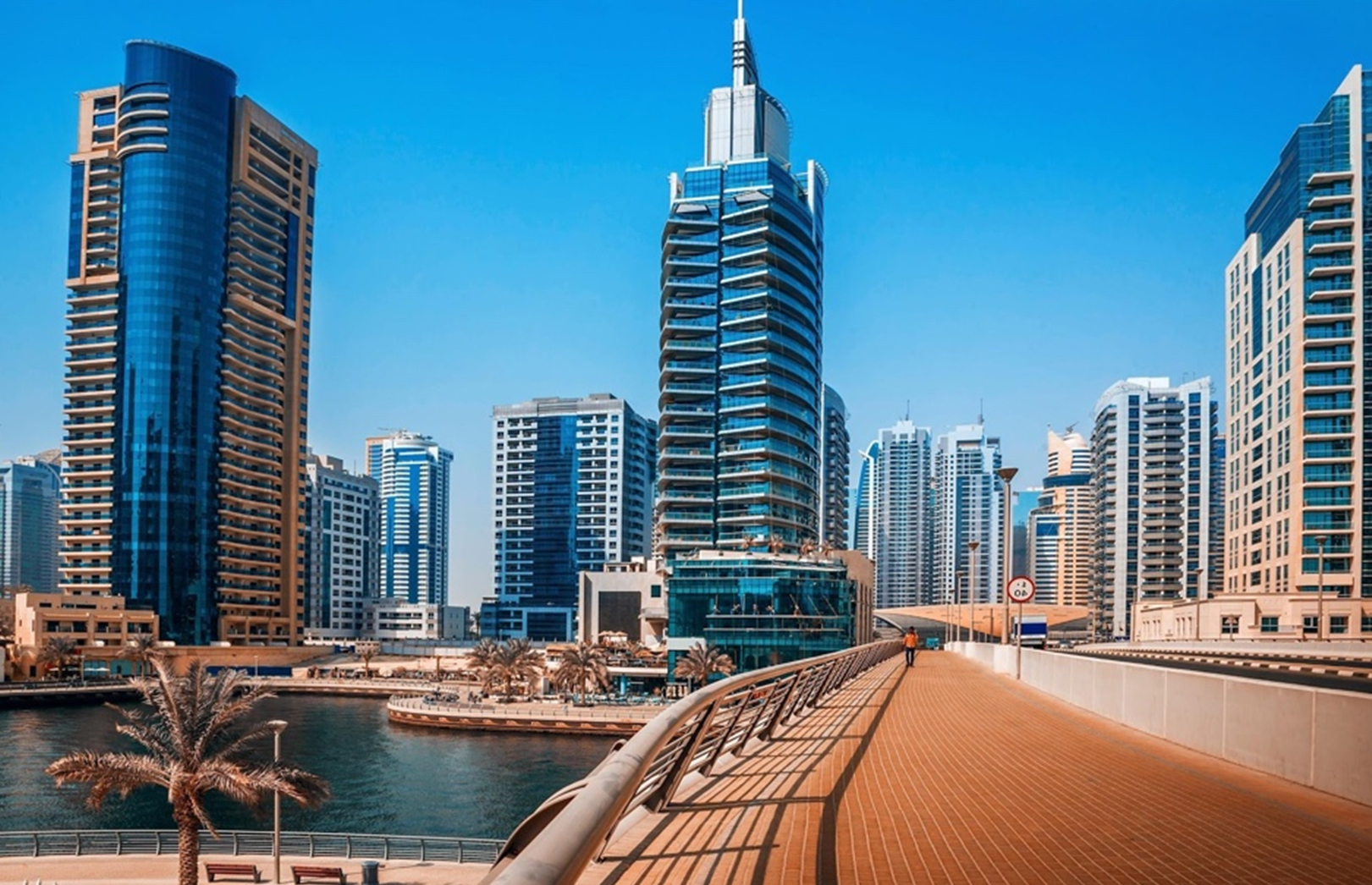 From helicopter tours to horse races, this city has all of the activities you could want to make you feel like royalty on your trip. You can opt for a yacht cruise, a romantic hot air balloon ride, a desert safari, or a tour of Dubai's most beautiful roads in an exotic sports car. There are also amazing restaurants and shopping to explore, and the globalized culture will give you an experience like none other in the world.
Bali, Indonesia
With private beaches, pools, yachts, and jungle villas, Bali is the perfect place for those who want an upscale, yet relaxing vacation. Complete with lavish spas that use ancient Balinese massage techniques you can't compare to anywhere else in the world, plus fine beachfront dining, you will find that you are hardly wanting for anything more during your stay.
No matter what type of traveler you are, there's a destination for everyone! Turn your dreams into a reality and book your hotels in these beautiful spots with Guest ReservationsTM